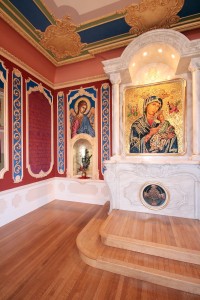 All programs are held at the House of Prayer unless otherwise specified. Please call 724-438-7149 to register.
June 26-28, 2020
Virtual Young Adult Retreat
Sr. Barbara Jean & Team
7:30 pm Friday – 2:00 pm Sunday
Donation: $50.
For all Christian men & women, single & married – Ages 18-35
Directed by Sister Barbara Jean, OSBM & Team
Retreatants will meet by computer in five sessions, each 1 to 1 1/2 hours long beginning 7:30 p.m. Friday ending by 2:00 p.m. on Sunday. The schedule will be posted beforehand on Facebook at this site: thesistersofstbasilthegreat
Conferences, reflection sheets, breakout sessions for discussion; prayer services will be provided; optional "Emmaus Walk" for those with past experience of the retreat.
Please register by June 25 and receive the computer link.  By email: hpmsm@verion.net or send to House of Prayer, 510 W. Main Street, Uniontown PA  15401. Offering:  $50. donation for the support of the House of Prayer by check to the House of Prayer at the above address.