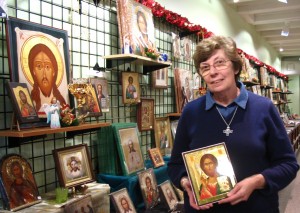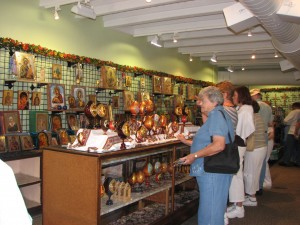 Originally opened in 1934, the Religious Gift Shop is located on the lower level of the Trinity Center.  The shop offers icons, religious gifts and books, religious jewelry, special order items, book ribbons, chalice cloths, and other items with a particular focus on the traditions of Byzantine spirituality.
Hours: Tuesday, Thursday, and Saturday:  12:30 – 3:30 p.m.
For further information, please call 724-439-6180.