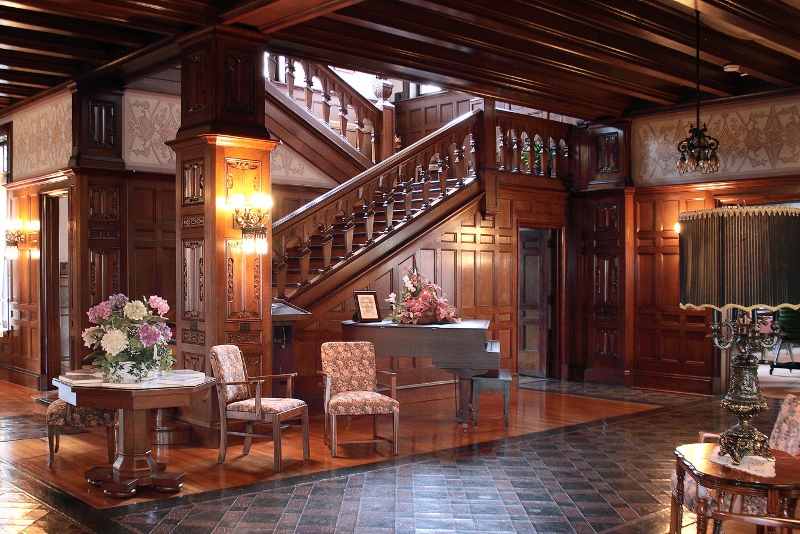 The peace-filled atmosphere surrounding Mount Saint Macrina House of Prayer offers a sense of serenity and refreshment to all who visit.
It is an ideal place for persons to relax, rest quietly, and simply be with the Lord. All who seek to open themselves to God through prayer, reflection, and solitude are invited to spend quiet time here, and to enjoy the beauty of the place and its spacious grounds.
Individuals and groups are invited to visit and to make day pilgrimages to the Shrine of Our Lady of Perpetual Help. The Shrine is not only the focal point of the House of Prayer, but also the grounds of Mount Saint Macrina.
Mount Saint Macrina House of Prayer, formerly the J.V. Thompson mansion, is an elegant facility with small conference rooms, chapel, dining area, and overnight accommodations. The staff offers a variety of retreats and reflection days.
For further information, please call 724-438-7149.