Transfiguration of Our Lord – August 6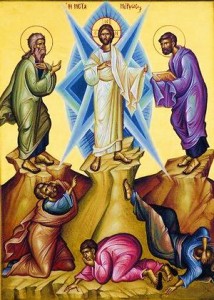 The icons of the Nativity and the Baptism of the Lord portray Christ Jesus in his kenosis.  He is the servant who comes to clothe humankind and all creation with robes of future transformation and incorruptibility.  The Transfiguration
shows us Jesus 'in the form of God' (Phil. 2:6). This is also a manifestation
of the Holy Trinity.