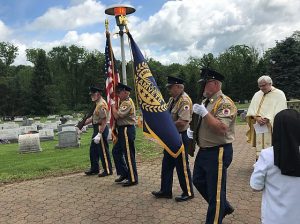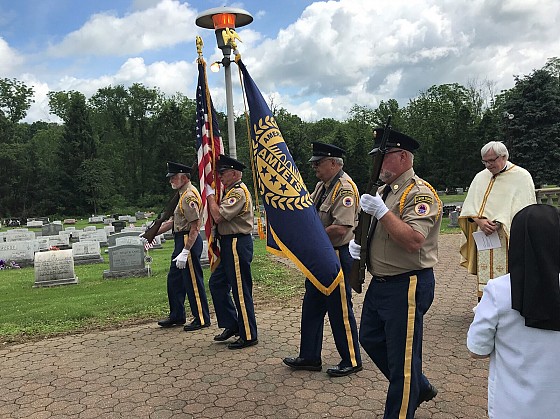 Thousands of Catholic Cemeteries across the United States will participate in services honoring those brave men and women who died while serving  in the armed forces, as well as recognizing our active military and retired veterans who have generously served our country.
Mt. St. Macrina will participate through the celebration of a Prayer Service according to the Byzantine Catholic tradition.  This Service includes special petitions for our deceased and our living military men and women.  The local AM Vets 103 Honor Guard will pay tribute with their presence and participation is procession, military salute, and taps. 
The Service is scheduled for Memorial Day, Monday, May 31st, at Mt. St. Macrina Cemetery.  The Service will begin at 10:30 am, weather permitting.  The main Celebrant will be our Metropolitan Archbishop, William C. Skurla, D.D. along with Father Jerome Botsko, Chaplain to the Sisters of St. Basil.
We Sisters are honored and blessed to have the opportunity to celebrate the men and women who have sacrificed so much in order to defend the rights of all to freedom, justice, and peace!
Path of the   Warrior   (Video honoring those who gave the ultimate sacrifice.)